Healthcare focus
Result driven.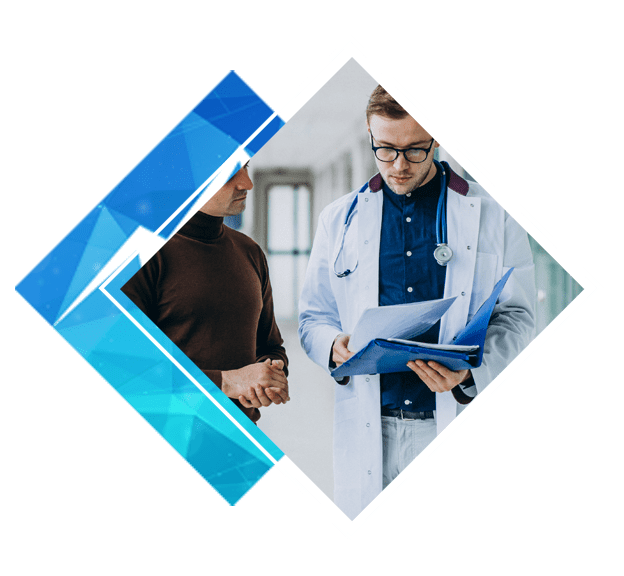 Healthcare Marketing Agency for Doctors and Physicians: Patient Acquisition Specialists
Trust a Healthcare Only Medical Marketing Agency
In the healthcare market, reaching patients through inbound marketing requires a unique approach. You need a healthcare communications agency that understands your industry, the terminology, and your patients' concerns. 
Whether you're a physician or you work in the marketing department of a hospital, partnering with the right digital marketing agency can give you the results you need to grow your business. A robust online strategy should include:
Search engine optimization (SEO) to drive organic traffic to your site

Search engine marketing strategies to create successful PPC advertising campaigns

Social media marketing to generate paid and organic traffic

Local search, so patients find your practice when they search Google using terms like "doctors near me."

Reputation management that uses a proactive strategy to garner positive reviews 

Analytics to prove our marketing strategy delivers results for your company
Partner with an Industry Leading Marketing Agency
Our patient acquisition specialists understand the strategy behind internet marketing for physicians and hospitals. Unlike other healthcare communications agencies, we focus on branding, optimization, and conversions. 
Our goal? To drive clients to your door with every campaign. 
People often search online for specific symptoms. They hope their search will lead them not just to answers about their condition, but the names of providers who can help them gain better control of their health. Creating the right content can help ensure they find your company when they search. 
Our Healthcare Marketing Services
We employ systems and strategies proven to work in other industries and incorporate our specialized knowledge and experience within the healthcare market to deliver results to physicians, hospitals, and other companies focused on patient care.
Marketing Audit and Plan
Other healthcare communication agencies may start with what they think you need. We begin with a marketing audit to create a plan that focuses on the services we know will move the needle on your visibility, web traffic, and conversions. 
We share the data and analytics that explain our strategy. You can see we're putting your money where it will help your business achieve the most success. 
Then, we build cross-platform campaigns that increase search traffic to your site.
Advertising
In the highly competitive world of healthcare marketing, organic search can only get you so far. For fast results, we recommend ads bolstered by relevant content. Our team can create visually engaging ads that drive visitors to landing pages pinpointing specific medical conditions affecting their health. 
Imagine your phone ringing off the hook with patients convinced that the medical professionals in your practice could help solve their problems. That's the power of successful PPC campaigns. 
Facebook
Facebook has oddly specific rules for advertising medical services. You can't post ads that imply a user may have a particular medical condition—but that doesn't mean Facebook is a bad platform for companies offering healthcare services. It just means you need a team of professionals to craft content correctly to maximize conversions while keeping Facebook happy. 
 We understand Facebook regulations and can work within them to create content that will achieve the reach you need for results. 
Google
Google Adwords remains an excellent way for healthcare professionals to generate leads, but finding the right keywords for your company is part art, part science, and part technology. 
Our extensive knowledge of the healthcare industry aids in the development of campaigns that can increase traffic to your website and drive conversions. 
Local Visibility (Google Maps)
A listing on Google Maps helps patients find your business among competing local companies. It can also help increase your visibility in local search.
Our efforts don't end with making sure your company name and address are correct. We optimize your content for "near me" search queries so that someone who asks Siri for "the best pediatric hospital near me," or asks Alexa for "the best podiatrist near me," finds your practice.
Doctor Reviews and Reputation Management
We take a different approach than many medical communication agencies. Using state-of-the-art software, we help you manage your online reputation by helping you respond to negative reviews. We can also help ethically solicit reviews from happy patients to ensure your medical practice shines on review sites.