Healthcare focus
Result driven.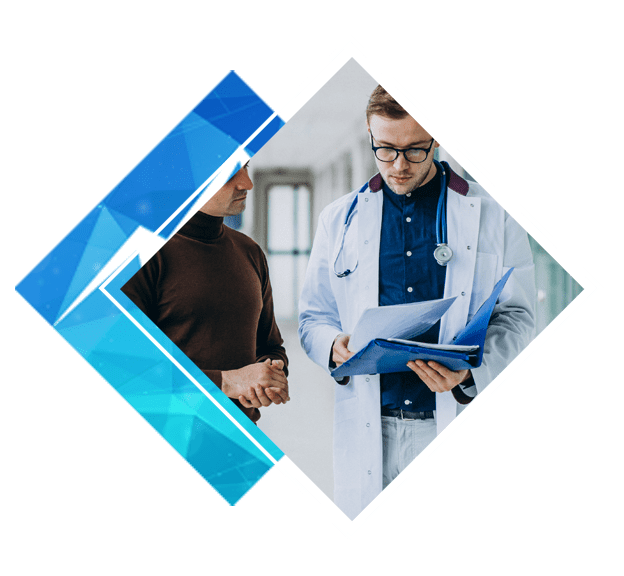 Facebook Ads for Healthcare​
Make Sure Potential Patients See Your Brand Again​
Done correctly, Facebook Re-Targeting can lead to a 726% increase in site visits over a 4-week period.
What is Facebook Re-Targeting?
Facebook Re-Targeting places new, updated ad campaigns directly in the newsfeed of patients who have already visited your website. Facebook can then target those individuals in future campaigns, making the most of the data received from your ad spend. Here's how it works:
Facebook Re-Targeting uses cookies to "tag" users. When a patient visits your website or interacts with your brand via Facebook, they're then "tagged," meaning your ads will continue to appear in their newsfeed and even on other social media sites. This gives you multiple opportunities to convert clients who are already looking for services like yours.
Visitors who are reminded with remarketing ads are 70% more likely to convert on a website compared to those who don't.
Why do Physicians need re-target marketing?
Today, a practice's social media presence is crucial to overall conversion. In one study, 41% of people said that social media would affect their choice of physician.
Facebook's vast audience currently dominates the landscape, making it the ideal place to start your marketing campaign. However, that also makes it more competitive than any other platform. That's where professional Facebook Re-Targeting strategies come in.
You want to stay on top of the growing market to ensure your websites and adverts are getting seen by high-quality leads. Here's how we help:
We place you at the forefront of physician marketing on Facebook.
Through extensive testing, our team has specialized patient conversion through social media. We carefully curate ads for your re-targeting campaign, gearing content toward audiences already looking for healthcare.
We'll even help create content for your website and share it on Facebook, taking your business' online presence to the highest level.