Healthcare focus
Result driven.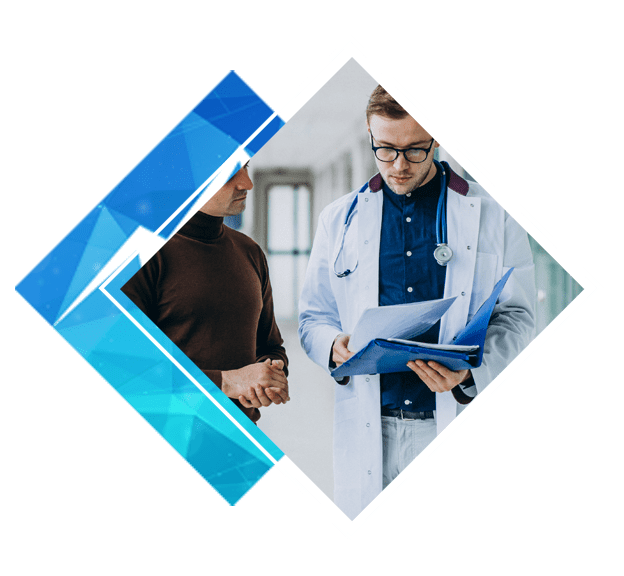 Google Paid Ads for Physicians
Search Engine Marketing for Physicians​
What are Google Ads for Doctors?
Google Ads or paid search is a sure way to get to the top of Google search. Usually the top 1-4 searches on Google are paid ads. Google Ads are paid advertisements that appear in the search results. They are featured in two places in a search result page. At the top of the search results and at the bottom of the page. The paid ads effectively sandwich the organic or natural search results. Users can see if it is a Google Ad as it will either be in a highlighted box or have an 'ad' label on the title.
Google Ads use a pay-per-click system, so you only pay if a user clicks on your result. You can determine where your ad will come up by selecting keywords that people are likely to use when searching for your product or business, e.g., "LASIK Surgery Cost Dallas."
Why do Physicians need to use Google Ads?
Google Ads are considered one of the fastest ways of generating leads for new patients. With detailed analytics, Google Ads can help you to achieve results that are measurable. This inbound strategy is incredibly effective as it allows users who are searching for your service to find your business. For physicians, Google Ads are ideal as it will enable you to hone in on your target audience and local area to achieve high-quality leads.
We're continually testing keywords, ad copy, and pricing to get the best results from Google Ads. What sets the great paid search advertising companies from the mediocre is CRO or conversion rate optimization from the landing pages. We've had landing pages converting as high as 80% after a prospective patient clicked the Google ad. We specifically work with only medical practices and have been involved in healthcare since 2005.
Certified Google Ad Manager