Digital Marketing
Designed To Fill Your Schedule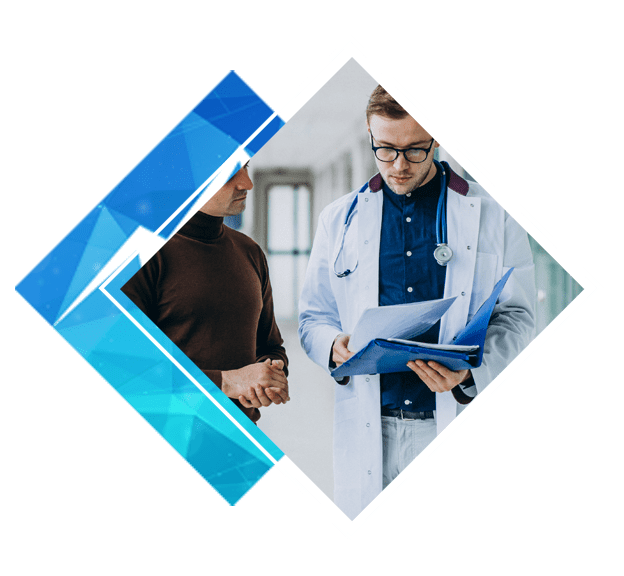 Physician practice marketing has evolved over the past few decades. At one point in time Yellow Pages were how physicians got patients. The bigger the ad, the more patients. In today's current environment, online advertising and marketing has taken over. It's still important though to partner with a company that:
Focuses solely on Healthcare and Medicine
Is staying current with the current trends in digital marketing for physicians
Does not sell you services that are unneeded
Takes the time to understand your practice
Knows how medical practices work and function
We will talk to you about your current and future goals as well as how much of an increase in patient volume you can handle. It is our goal to create something that works well for your medical practice.
We offer marketing services in the specialties listed below.
Interested in learning more?
Marketing For Physician Practices
To ensure your physician practice continues to find and attract new patients and retain existing patients, marketing is essential. It's easy to be complacent with your marketing strategy, as people will always need physicians. However, your physician practice is still a business and having the right strategies in place to communicate effectively with prospective and existing patients as well as referral tactics becomes the key to success.
Why Do Physician Practices Need To Market? ​
Marketing is not only essential to attract new clients, but it is also an effective way to engage with prospective and existing patients with a patient-centered approach. Marketing helps you to better communicate with your target audience so you can focus on your business and continue to improve patient experience and satisfaction. Furthermore, marketing ensures you remain focused on your success, business goals, and growth strategy. While many are wary of marketing because of the cost involved, it is actually a revenue-generating practice. The right marketing strategy for your practice could deliver a significant return on investment.
The Best Marketing Strategies For Medical Practices
There are many different marketing approaches that your physician practice can adopt including traditional methods such as printed media, advertisements and brochures as well as digital marketing strategies such as an impressive website and social media presence. Here are some of the best strategies that your physician practice can implement;
For all physician practices, digital marketing now needs to be the primary focus of your marketing strategy. It not only reaches a wider audience, but it is also the predominant way that prospects will be looking for your business or others in the industry.  Unlike mass media that targets a large audience, online marketing can help your practice target the specific type of patient you want. 
Online Marketing for Medical Practices
Build a Website
Increase Social Media Presence
Medical Office Paid Search
Healthcare Ad Retargeting
Medical SEO
Patient Reviews
Video
Streaming TV
Every business, including physician practices, needs a website. This provides prospects and existing customers with vital information. Your site can also help you with the processing of bookings, repeat prescriptions, and medical advice, all of which can benefit your customers and save your staff time. To increase SEO for increase web presence, consider adding a regularly updated blog. It needs to be responsive and mobile friendly as well as Conversion Rate Optimized.
Increase Social Media Presence
Facebook, Twitter, and Instagram all have huge followings. By having a presence on social media, you can connect and engage with a vast audience. Posting health tips, exercise videos, and medical facts will keep your followers interested. It will also show your commitment to preventative healthcare and make you the practice in mind when someone needs medical services.
Medical Practice Paid Search
Google (alphabet, Googles parent company) is the largest media company in the world, larger than Disney and Comcast and Facebook is in the top 10. Although most people think of Google as a search company, it's really the ads within the search that has made Google what they are today. There are also various other ways to use paid advertising online including display ads with Google, advertising on Facebook, Instagram or a number of other social media sites, and native advertising using companies like Google and Outbrain to serve ads to people that are reading other websites. These are kind of like banner ads. 
Healthcare Ad Retargeting
Retargeting people online can work well. There are several different ad companies that can retarget potential patients. Facebook and Google are just a few that will know when people view your website by installing software on your site and then you will be able to send these people ads when they are online or on social media.
SEO and specifically Local SEO is vital for any physician practice. When a potential patient searches online, it's important for your practice to be at the top of the search whether its within the Google search or on the Google maps. A combination of paid ads and local SEO is a great way to ensure that you show up within Google as often as possible.
Reviews are essential to customers, with 85% of consumers trusting a review as much as a personal recommendation. Patient reviews are invaluable to the health of your practice, so it is important to encourage patients to review their experience on independent review sites as well as Facebook. With reviews, you let your patients do your marketing for you, and you will hopefully have some excellent feedback comments to use in further marketing material.
By utilizing video, such as YouTube, you can make sure you and your practice become the expert in your specialty. One easy thing to do is to post videos explaining common questions that patients have about your specialty. Be sure to post the videos on your website as well.
Advertising on streaming TV such as ROKU, Netflix, Apple TV and others is a relatively new way to reach potential patients. On a per 1000 views it may be more expensive to advertise but the benefit over traditional TV is that you can target more specifically the type of patient you want.
Even if your practice isn't doing many cash pay procedures, it can be very profitable to have a good online marketing strategy. ROI and lifetime value of patients can help you make a decision on what level you can afford to advertise. It may seem overwhelming to see this list and think you need to do all of these, and in a best case scenario you would, but it's possible to start slow. Let us help you decide which of these are most important to your practice and implement to get patients on your schedule.
Traditional Medical Marketing Methods (Mass Media)
Traditional medial is still working for healthcare. While Telos Digital Marketing focuses on online marketing for physician practices because of the track-ability and ease of changes, there is still very much a place for traditional media, especially for brand building.
Print Advertising
TV Advertising
Radio Ads
Medical Billboards
Patient Recalls
When most people think of print advertising they think of the Yellow Pages or newspapers. Although those are popular anymore and we wouldn't recommend them except in certain situations, postcards to current patients and direct mailings can work well for almost all medical specialties.
TV can be an effective advertising strategy for physicians. The cost involved with TV in many markets makes it almost impossible for smaller practices to be able to do it very effectively. It is a great way to brand your practice and if ads are done well can drive traffic for specific XXXXX services. Streaming TV has started to replace traditional TV as many people "cut the cord" to cable tv.
Radio can also be expensive but usually not as a much as TV. Radio is all about the number of spots you can get so that potential patients hear your ad repeatedly. It's important to have an ad that grabs attention as radio stacks a lot of commercials together. You lose the benefit of sight with radio ads and most people are usually distracted when they hear them. There are also a lot of people that channel surf radio stations on commercial breaks and streaming music has also limited reach.
Not all states and cities allow for billboards. Billboards can work well in specific areas and specialties. Keep the message short and to the point and the lettering large as it's difficult for people to read as they drive by.
Keep a list of patients that need to schedule appointments in the future. Sometimes a simple postcard system arraigned by the month when the patient is due for the followup is an easy way to keep track. Do not just contact the patient once. Figure out a way to contact them 3-5 times at least and by email, phone, text and postcard if possible. It is much easier to keep a patient then to attract a new one!
Be a source of expertise for the media. This involves allowing media queries for news outlets such as in the press, online and on TV. This showcases your knowledge, standing in the industry and trustworthiness. You can also show your expertise by teaming up with your local newspapers for columns. Alternatively, your physician practice could advertise through an info-ad in the press.
Do you want to fill your patient schedule?